Learn Chinese Characters in a Fast and Easy Way
How to Learn Chinese Characters in a Fast and Easy Way
Posted by Jenie Cao on 06/09/2016 7:38 PM 439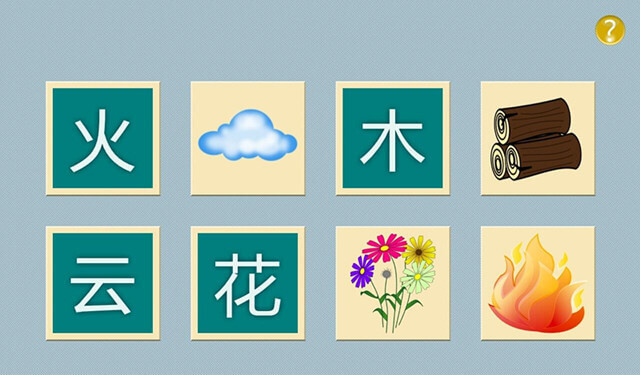 Chinese character has a history of 5000 years. It is one of the most frequent used language in the world as well. Today i would like to show you some easy way to help you remember character fast and interesting.
1. Try to recognize characters first, then practice writing.
Chinese character components are the obvious relationship between morphology and structure relations, it is very easy for reading. But writing for international students, it would be difficult. Teachers can make students to feel the form and understand the meaning first,and remember the sound perception, reduce the requirement of writing.
The usage of Copybook of Calligraphy is common among primary students to practice writing when they first study Chinese Character which is also suitable for overseas students. Besides, it would be better if you choose the exercise books with grid in it. There are lots of kinds of grids for students to practice Chinese writing because with gird the writing can be done better than without grid.
3. Stroke Decomposition
It will help you to write Chinese if you decompose the stroke of each Chinese Character, especially for some combined strokes like the combination of the horizontal stroke, the left-falling stroke and the turning stroke with an upward hook. To decompose those kinds of complicated Chinese Character is also helps the learners to searching Chinese.

To practice the writing start with the Chinese Characters whose strokes are easily confused by the students. And characters like "与、车、火、出、脊、登、考、皮、讯、管、凹、凸" and so forth are always make students confusing. We can try to write these words up in the blackboard and let the students discuss with each other.
5. Character Cards
There are several types of Character Cards in the market which is also easy to make on oneself. It would be better to make one side of the card a character and the other side in Pinyin, explanation of the character (or words, phrase and pictures are favorable.). The ways for applying Character Cards can be hundreds, for example, speak out the sound, the meaning or the relevant phrases of this Character by seeing it, or write the Character by seeing the Pinyin of the word. It will be convenient for usage within two people or study alone.
6. Dictation
This is the most common way to test whether the student had fully acquire a Chinese Character, however, this is not the only way and it can't be the only way to test. For Chinese Studying is always starting with Pinyin studying which make the learner difficult to connect the sound to a certain Chinese Character.
Still feel too hard to learn Chinese characters? Register here and let me help you now!
About The Author
Jenie Cao
Are you looking for a teacher who is specialized in teaching Daily Chinese, Business Chinese or HSK test? Jenie is a good choice for you. Jenie graduated from Hunan Vocational College of Foreign Languages. After finishing school, she had the opportunity to visit America as an intern for four months. She has also received professional training for teaching Chinese in Shanghai. Until now, her students have been all over the world. Most of them are from multinational companies. Some of her students are employees at IKEA, Bosch, Volkswagen, Volvo, Wacker Chemie, Ubisoft and so on. So she has a lot of experience and skills to help different students understand Chinese grammar, how to practice and how to remember effectively. Learn Chinese online with Jenie Cao >>