6 Best Blogs for Learning Chinese
Posted by Mollan Mo on 11/09/2016 9:54 PM 832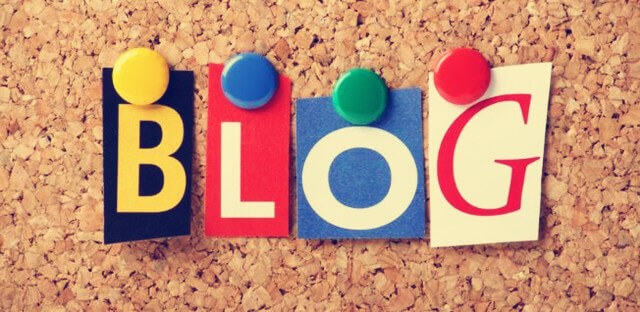 If you are learning Chinese by yourself, good resources will be super helpful to you. Chinese learning blog is one of the good resources. It will help you learning Chinese by a easy and relax way. However, tons of learning blogs on website, which one is better? Today, I will list the best Chinese learning blogs for you.
It is a personal Chinese learning blog, which is founded by Ryan, it aims at getting as many people learn Chinese as possible. You can find the most useful Chinese learning tips on this blog, about Chinese grammar or Chinese characters. And also Ryan will share with you his learning experience in different language schools, which help you choose better if you are going to pick a language school. In addition, you can get some China travel guide, which will help you a lot if you have plan to travel in China.
This blog will help you accelerate your Chinese learning. It provides the most completely Chinese learning tips. It has very detailed categories, which you can find what you exactly need very quickly and precisely. No matter you are a Chinese learning beginner, or you are almost a Chinese master, you can find the most suitable articles quickly. Every post has enrich contents, which means you can really get some useful tips in it.
This is a very popular blog, which provides variety Chinese learning tools and advice. The categories are very clear and well designed, which includes vocabulary, idioms, picture, books, movies, games, study, resources. Most posts are displayed by featured pictures, which makes you find out the resources you wanted easier. There is one section that I want to recommend most, the idioms section. It is not just tell you the meaning of the Chinese idioms, it also tells you how this idioms comes and the interesting history or story behind the idioms.
You can grab the latest hot spots in China on this blog. You may not get too much Chinese learning tips on this blog, but you can get a lot of information about Chinese culture or Chinese news, help you understand China better.
This is a very famous Chinese learning blogs, the theme of this blog is "Your Guide to the Chinese Learning Jungle". There are plenty articles related to Chinese learning skills including recommended textbooks and advice from Chinese language experts. And there is a forum on it, when you can post your Chinese learning questions on it and discuss with other learners.
If you are struggling with your Chinese, don't worry. Chinese Breeze will be a huge helper to you. On this blog, you will find the overall Chinese learning tips, tricks and resource. It helps learning Chinese easier, especially for the Chinese learning beginners.
Above are the best Chinese learning blogs for you. Hope you will find the best Chinese learning resources according to your specific learning needs. If you have any questions about it, here to contact me!
About The Author
Mollan Mo
Mollan holds a bachelor's degree in teaching Chinese as a foreign language. Experienced and skilled, she utilizes a variety of activities and methods to keep her classes lively. She loves her job and her passion to share her language and culture with others drives her to help her students succeed. Learn Chinese online with Mollan Mo >>