Best Website to Learn Chinese Online
The Best Website to Learn Chinese Online
Posted by Julia Song on 24/11/2015 12:55 AM 433
For foreign students, there are two excellent way to learn Chinese. The first method is to study by themselves, the second way is to find a professional Chinese language school to learn Chinese. There is a traditional Chinese saying:The master gets you started, practice by individuals. So you cannot only depend on a Chinese teacher, you must also self-study. I will introduce you two useful websites that will help you to learn Chinese more deeply.
The first one is Hanbridge Mandarin Chinese School. 
Hanbridge Mandarin School exists to make fluency in Mandarin a reality for non-native speakers. And one of the obvious advantages is they specialize in Mandarin language education both online and on their campus. It doesn't matter if you are in China or in your own country; you can have the courses taught by professional teachers in China. All the students have individual learning styles, and Hanbridge Mandarin can craft individualized Chinese courses of language learning whether you are a beginner or an advanced student with years of experience.

The second one is this Chinese learning website.
On this website, there are many Chinese learning resources. You can learn grammar, vocabulary and even a little about Chinese culture. There are also some interesting Chinese movies to let you practice your Chinese and enjoy yourself at the same time.
Have a great journey learning Chinese.
About The Author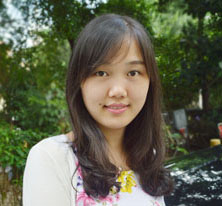 Julia Song
Julia's cheerful attitude and close attention to her students' progress make her an excellent Mandarin teacher for students of all levels. Holding a bachelor's degree in language instruction and several years' teaching experience, Julia excels at linguistic pedagogy and one-on-one instruction. Learn Chinese online with Julia Song >>