Tips for Chinese Learning Beginners
Top 5 Tips for Chinese Beginners
Posted by Jenie Cao on 31/07/2016 7:27 PM 930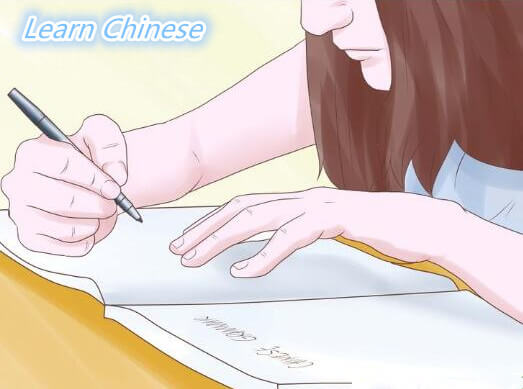 For beginners, learning Chinese a very difficult. A lot of people regard Chinese as a difficult task. Actually it's not that hard if you love Chinese as a hobby and interest, master a good methods and techniques to learn Chinese, you will learn Chinese as a kind of fun. Now I will give you some tips when you are just about to learn Chinese from the very beginning.
1. Keep learning Chinese as a hobby
If you want to learn Chinese very well, the first thing you need to do is try to foster interest in Chinese. "Interest is the best teacher", it will be the biggest impetus for learning mandarin. Once you have this kind of interests, the study will be successful with half effort. Most of us have this kind of experience: the thing you like, it will be very easy to insist, if the thing you don't like, it will be very easy to give up. Interests is not inherent, it need us to foster. So in the beginning try to take part in more Chinese activities, for example, sing Chinese song, do the Chinese game, reading Chinese humor texts, or the oral conversation practice. After a long time, when you know more, you will found out yourself fall in love with this interest naturally, of course you will find more and more motivation and desire for learning Chinese.
Once you found out you are into Mandarin. The next step, you are going to choose a suitable Chinese book, set your own goals and efforts to achieve it step by step. There are many different Mandarin books for foreigner to study Chinese in today's market. It is really a tough task for many students. Because a good book will decide your whole learning road in the future. So here, i would like to recommend a good book to some Chinese beginners. It's 我们的汉语教室 (Our Chinese Classroom).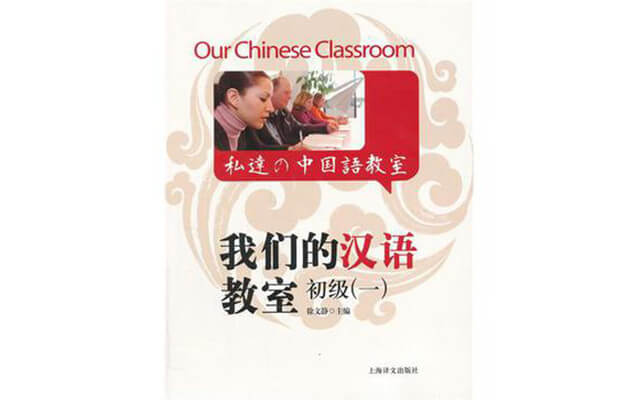 There are total three books for this series of primary part. Include 30 topics for survival Chinese. These topics are close to life very much, and also very practical. The layout of all topic in these three books are very reasonable. There are also many exercise behind of each topic. So the students can test how many already mastered in this unit. It is a very good choice for some beginners.
A good book will decide your whole learning road. Then your first teacher will decide the degree of your study. As we know, Chinese is the most difficult language in this world. And it is totally different with any western language. So you really need a good teacher to help you study mandarin in beginning. The right pronunciation in the beginning will determine how standard when you speak Chinese in the future. And the right way when you think about the Chinese grammar on the road to learning Chinese by alone.
4. A good language environment
In addition to learn from books and teachers, another important thing is the environment. If only learn a new language from books and teachers, that's not enough. If you are lucky, there are many Chinese friend around you. I believe that your Chinese will improve very fast. If you are not that lucky, just try to develop a kind of this environment. The network is very developed, you can make many different friends from internet. Just try to use Chinese a lot in your daily life.
Learning a new language, it's not only for their language. If you really want to master this language, you have to learn more about this country, like the life Chinese people live, the culture in this country, and the way how Chinese people to think and deal with things. You can know them from your friend, or the TV, Internet and so on.
Above are some tips for Chinese Beginners, hope it will be helpful for you! Still got questions? Contact us here!
About The Author
Jenie Cao
Are you looking for a teacher who is specialized in teaching Daily Chinese, Business Chinese or HSK test? Jenie is a good choice for you. Jenie graduated from Hunan Vocational College of Foreign Languages. After finishing school, she had the opportunity to visit America as an intern for four months. She has also received professional training for teaching Chinese in Shanghai. Until now, her students have been all over the world. Most of them are from multinational companies. Some of her students are employees at IKEA, Bosch, Volkswagen, Volvo, Wacker Chemie, Ubisoft and so on. So she has a lot of experience and skills to help different students understand Chinese grammar, how to practice and how to remember effectively. Learn Chinese online with Jenie Cao >>