Chinese Story Books for Chidlren
Best Chinese Story Books for Children
Posted by Lilian Li on 30/08/2016 7:23 PM 211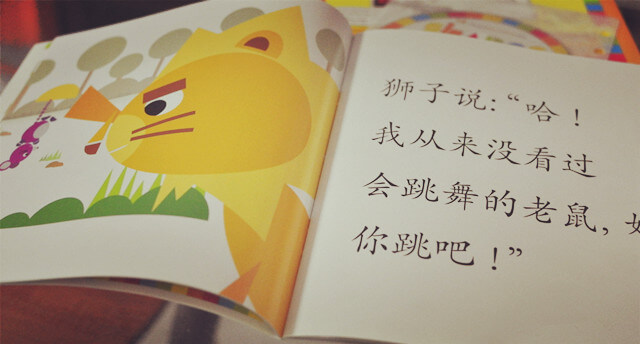 No matter you are an expat who is looking for suitable story books for your children, or you are a Chinese beginner who is trying to figure out how Chinese characters work and Chinese structures from very simple sentences, continue to read and you will find a list of Chinese story books for whatever your need is!
1. A Magic Paint Brush 神笔马良 (shén bǐ mǎ liánɡ)
We start from a very classic one, which is known by almost all the Chinese people, and tells a magical story about a diligent, smart and brave young boy called Ma Liang.
After Ma Liang receives a magical paintbrush, he suddenly finds that everything he paints with the magical brush is so alive that turns to life immediately. Ma Liang uses his magical paintbrush to help the poor and never does selfish thing for himself. However, soon after hearing about this magic paintbrush, the evil emperor wants to capture the Ma Liang and use the paintbrush for himself. But don't worry, you will be surprised how Ma Liang uses his intelligence and imagination to fight against and punish the emperor by creating a masterpiece with his magical paintbrush.
2. The Water Dragon 雨龙 (yǔ lónɡ)
You may already know Chinese people's worship for dragon, but this story book about the Water Dragon may surprise you too.
Like Ma Liang's story with his magic paintbrush, this story is also about a kind and generous little boy called A Bao, who lives in a remote village and plays in the forest and finds something magical one day. Unlike Ma Liang, the magic thing A Bao finds is a red stone that makes his money jar and rice crocks overflow automatically. Both A Bao and the poor villagers are so happy that they can finally have enough food to feed the children and animals, but strange things happens --- it no longer rains, the rivers dry up and the crops die. After realizing the seriousness of the drought, A Bao is so brave that he becomes a white dragon that can spew water and puts his magic stone in the river. By making this sacrifice, A Bao saves the village and a lot of people.
3. The Phoenix and the Hundred Birds 百鸟朝凤 (bǎi niǎo cháo fènɡ)
After the dragon's story, don't you want to know something about phoenix? Here we go!
Phoenix is the king of birds, which is considered to be the most beautiful and respected one among the birds. Each year, all birds in the world will fly to celebrate Phoenix's birthday. But one day, the phoenix loses all her beautiful feathers and pleasant singing voice and all birds change their attitude towards the phoenix. The story tells the story of making phoenix become the world's most beautiful bird again. The Phoenix and the Hundred Birds will tell you the unexpected secret! This book has simplified Chinese characters, Pinyin and English, which is perfect for reading!
4. The Story of Chopsticks --- Amazing Chinese Inventions 筷子的故事 (kuài zi de ɡù shi)
Want to tell your children how to use chopsticks properly since you are in the country of chopsticks by telling the origin of chopsticks and the stories behind? The author cooks up a tale to let children in on the birth of chopsticks. And this book also includes a new bilingual translation in simplified Chinese. It will be perfect to read both for you and your children!
5. Stories of Folk Customs by Zhenwan Zhao 中国民俗故事 (zhōnɡ ɡuó mín sú ɡù shi)
This book is better for older children from 6 to 9 since in this age they will enjoy reading this picture book series as they explore ancient poetry, folk songs, proverbs, fables, myths, legends and wisdom stories to open the door of history and begin to understand the Chinese culture, especially about these following subjects:
- The Story Behind Chinese New Year's Eve 年除夕的故事 (nián chú xī de ɡù shi)
- The Story of Qingming Festival 清明节的故事 (qīnɡ mínɡ jié de ɡù shi)
- The Story Behind the Dragon Boat Festival 端午节的故事 (duān wǔ jié de ɡù shi)
- The Story of the New Year Cake 年糕的故事 (nián ɡāo de ɡù shi)
Above are the recommended Chinese story books for children. You kids will read Chinese story books better with a professional teacher's guidance. Contact us here and let our teachers help your kids learn Chinese better!
About The Author
Lilian Li
Lilian has a master's degree in linguistics and didactics from Rennes University in France. An expert in linguistics and educational psychology, she has taught Chinese as a foreign language for several years, primarily in France. Her classes follow a logical and thorough path to ensure students build a methodology of learning that will continue to help them improve their language ability. She likes jogging, swimming, partying, and hang out with friends! Learn Chinese online with Lilian Li >>