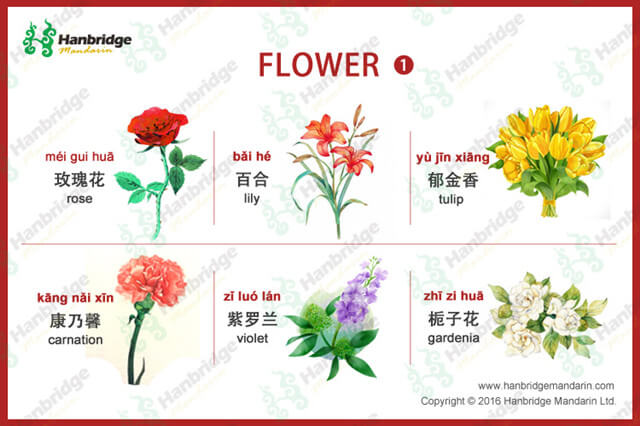 There are many websites on the internet to help Chinese learners to learn Chinese freely. Here are four useful websites for you to learn Chinese characters online free.
I've heard so many complaints about how difficult Chinese characters are. When I really realized that Chinese characters are difficult to foreigners is after I started to learn Korean. I found that you can read all the Korean characters after learned the 21 vowels and 19 consonants while in Chinese, you can't. Also, you can guess how to spell the word after hearing the pronunciation of an English word. However, for Chinese, you have to study the Pinyin, what's more, you can't write out Chinese according to its pronunciation for there has no connection between the sound and character.
If you are also being frustrated by writing in the process of Chinese learning, I hope these websites can help you: http://www.hanbridgemandarin.com/e-book/chinese_characters
This website, creating by Hanbridge Mandarin, offers various Chinese Characters Flashcards for users to learn Chinese characters. All the flashcards are self-made to meet all the students' needs and can help you memorize those Chinese characters with ease and fun! Each set consists of 20 commonly used Chinese characters to help you speak and use Chinese in a short time. Moreover, there are many videos on this website; the topics cover daily life, business Chinese, AP Chinese and HSK test preparation, also, you can learn how to sing a Chinese popular song! http://www.bbc.co.uk/languages/chinese/quickfix/
This is a branch website belongs to BBC language column. There are abundant contents include free lessons and courses, Chinese news, TV and radio, Chinese pronunciation, Chinese phrases, Chinese for kids, and the subject we are talking about today---Chinese characters. This website is much suitable for beginners while it contains the video or record for some characters to help beginners learn it with fun and easier. However, the BBC announced this website had been archived, which means they won't update the content anymore but will maintain users' access to this website for the contents is actually very useful. http://www.freechineselessons.com/#start
This website offers the very basic courses for the users. They make the users study Chinese by different topics. The contents of each lesson are rich and detailed which includes conversation, new words, notes, extension, grammar points, and exercises. Even more, they create the gif image to show the strokes of a Chinese character. Only one flaw that I found on this website is there has no video or record to teach pronunciation, which might not be able to correct the learner's pronunciation in case he pronounces wrong. https://www.facebook.com/chinesecharacterslearning/
This is an official account on Facebook which holds by Hanbridge Mandarin. It's convenient for all the learners aboard. In this account, the holder will share some articles which wrote by Hanbridge teachers with different topics in Chinese learning. Besides, they will share a proverb, an idiom or a phrase in an image regularly. There has pinyin, Chinese character and English explanation in one image to help the learner totally understand the meaning of it. Is it making the best of relaxing with entertainment news and studying Chinese?
However, if you want to learn Chinese characters more efficiently, you can sign up and book a free trial class!