Everyone who is learning a foreign language needs dictionaries, do you think so?
How many dictionaries do you have? Maybe it's normal that you have an electronic dictionary instead of some dictionaries made of papers. But here is an interesting dictionary that I want to introduce to you.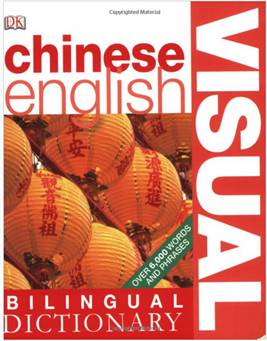 This dictionary doesn't have the most complete vocabulary, but there are very many useful words in it. There is a varies of contents and clear category. There are beautiful pictures and useful words. Most of the words you usually use in your life, you can find them in this dictionary.


You can look and learn to recall a wealth of everyday vocabulary in Chinese with this intuitive easy-to-use visual language dictionary. Whether it's for business or pleasure, pick up 6,000 key Chinese words and phrases on a range of subjects: from shopping and eating out, to the sport and beyond quickly and easily. You can find every word you need to know fast using the clearly labeled color illustrated scenes from everyday life. Besides, it finds helpful features on key Chinese nouns, verbs, and phrases to improve your understanding. It is pocket-sized so you can take it wherever your travels take you.
You can see here. There is a picture, character, pinyin, and English for you. You can know exactly what you want to know by this. And here about the time, the picture is beautiful and interesting, right?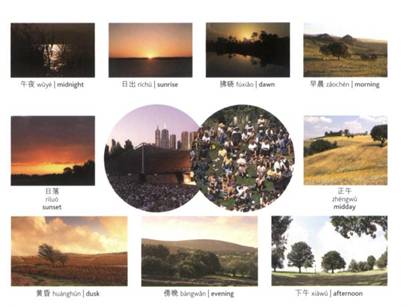 If you are living in China, I think it is also very useful for you when you go out.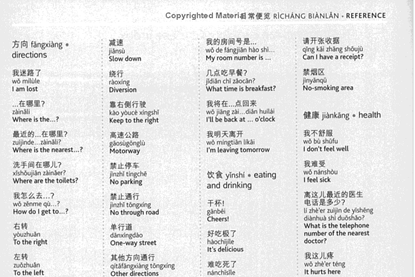 In addition, there are trilingual dictionaries of this series, too. If you want to know some Japanese, French or Italian, you can also study with it! But there is a shortage of the trilingual ones that there is no pinyin in them. Perhaps it is for Chinese who want to learn a foreign language. But, if you can read the character without pinyin, it can be an interesting dictionary for you, too!
But, maybe a dictionary is not enough to help you learn Chinese. If you want to know more about Chinese language and culture, look at here!