Learn to speak Mandarin Chinese Online has many benefits, among which, the best part is you can speak wherever and whenever you want, especially for people with busy schedule. With commitment and daily practice online it is certainly possible to successfully master the language. There are many methods to learn Mandarin online, such as video clips, audio files and virtual classroom with real teachers, among which, the virtual classroom is highly recommended for its being flexible, effective and fun!
Once you enter our website, a Chinese tutor recommended for you by our course consultant can fit most your lifestyle, which will definitely improve your speaking skill.
On the platform of our online course, the chart can help you monitor your progress with instant feedback. Therefore your learning process can be tracked over times. Online analytics make it easy for you to track progress, identify weaknesses and view lesson notes and feedback from your teacher. It is a universal acknowledgment that live conversation is the key to learning a foreign language. So, the form of online course are designed to help learners to enjoy interactive online Chinese lessons aimed to build confidence, develop fluency and help you learn in a new way that's effective and fun.
Moreover, a person to you, tailor made classes for your individual needs can guarantee the predictable progress. Learning in partnership with a personal online Chinese tutor can give you all the support and motivation you need.
In our virtual classroom, you will have the privilege to use the latest technology designed for online teaching as well learning. By using the digital course material carefully made by our professional team, and having instant interaction via chat and notes displayed on the whiteboard, you will feel as if you are having a face-to-face private tutor in front of you.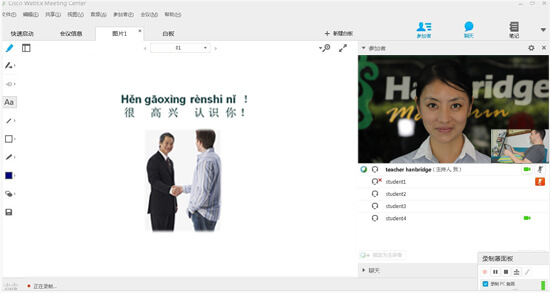 Now, are you tempted to start some online courses immediately? Here are some quick tips:
Sign up and select a tutor by talking with a course consultant to discuss your goals or get a free learning plan.
Once registered, you'll be able to contact your chosen Chinese tutor and ask any questions you have before booking lesson time.
Select a teacher. Choose by availability, price, profile, feedback from previous students and more...
Select a time that suit your lifestyle. All available class times are displayed in your local time.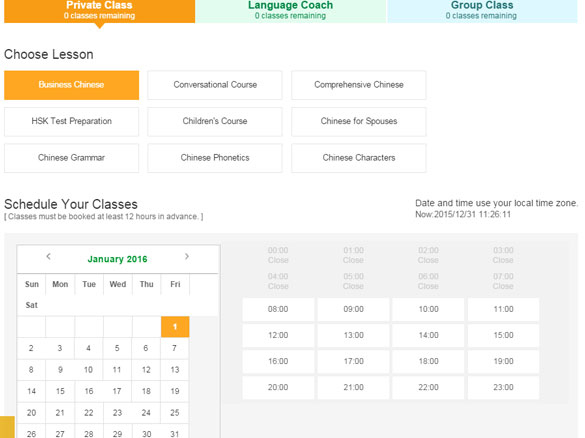 Your bookings will be displayed in your online tuition diary. You can also reschedule lessons quickly and easily should you need to.
At the scheduled lesson time, you would just need to enter our virtual classroom, put your headset on, while your tutor is already there waiting for you. Your online Chinese lesson begins here. Try a free 1-on-1 live Mandarin lesson with our qualified and experienced Chinese teacher now.
If you prefer to learn Chinese in China, check it out: the best place to learn Chinese in China.