Learn to Speak Chinese without Being in China
Posted by Lilian Li 3085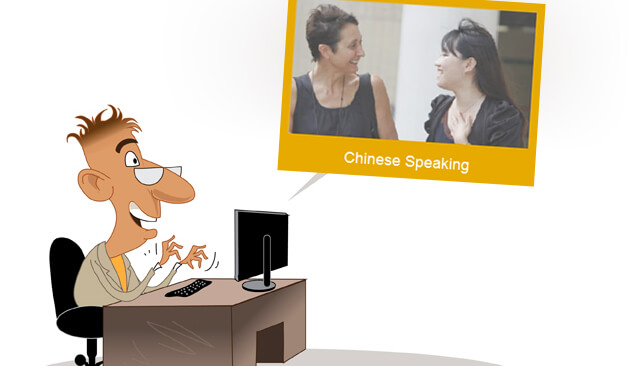 Mandarin Chinese is quite a complex language to learn, especially for English speakers. However, with commitment and daily practice it is certainly possible to successfully master this language. With gains in technology online courses have become increasingly comparative to traditional in-person classes and are certainly more effective than self-study with a textbook.

Learning to speak Mandarin online means that you take a class wherever and wheneveryou want. A Chinese tutor recommended for you by our professional student services representativewill suit your learning style and will help you improve your speaking skill.

Our online learning platform includes a feature that will help you monitor your progress with instant feedback. Your learning process can be tracked over time. Online analytics make it easy for you to track progress, identify weaknesses and view lesson notes and feedback from your teacher.

Experts agree that live conversation is the key to learning a foreign language. Our online courses give you the best of both worlds – live conversation and the convenience and flexibility of personal study.

We tailor make classes for your individual needs allowing us to guarantee progress. Learning in partnership with a personal online Chinese tutor will give you all the support and motivation you need.

Read to begin? Here are some quick tips:
1. Sign up and select a tutor by talking with a course consultant to discuss your goals or get a free learning plan.
2. Once registered, you'll be able to contact your chosen Chinese tutor and ask any questions you have before booking a lesson time.
3. Select a teacher. Choose based on availability, profile, feedback from previous students and more...
4. Select a time that suits you and your schedule.
Your bookings will be displayed in your online tuition diary. You can also reschedule lessons quickly and easily should you need to.

At the scheduled lesson time you enter our visual classroom while your tutoris already there waiting for you and your online Chinese lesson will begin.