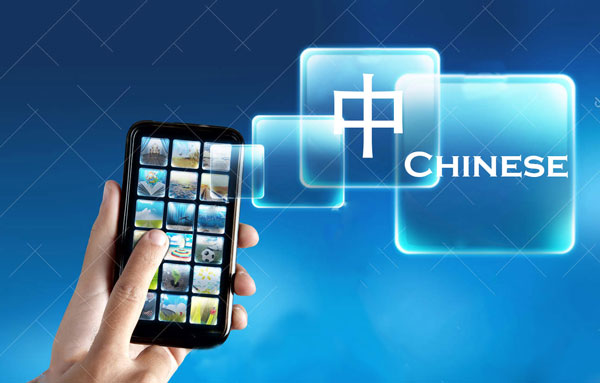 Learning Chinese can be quite a daunting task, especially due to the fast-paced life nowadays. We could make full use of fragment time. Downloading some handy Chinese learning apps on your phone would be extremely useful. Today we want to share our selection of the best apps we've found on the internet for learning Chinese using your Android devices!
Let's get started!
Pleco is a powerful Chinese-English translation software. Released by the American company Pleco Software , this app contains 130,000 characters and 20,000 examples marked with pinyin.
Pleco supports an optical character reader (OCR) and uses a dozen of the world's best Chinese dictionaries in the software. It supports handwriting, even cursive, and is tolerant of input stroke-order mistakes, helpful for more advanced users. Pleco also has a special flashcards system. It pulls up a card from any dictionary entry with a single button tap, can import premade word lists, and uses advanced memorization techniques like SRS (Spaced Repetition).
You can study in a variety of modes including fill-in-the-blanks with handwriting and tone drills. Pleco's search function is powerful, looking up words by Chinese characters, pinyin (with or without tones), or a combination of characters and pinyin, with support for wildcards and for full-text search to find words appearing anywhere in a dictionary definition. Audio pronunciation allows you to instantly hear a native- Mandarin speaker. Recordings are available for over 34,000 words. It is covers over 20,000 characters in both traditional and simplified characters.
If you like games, then don't miss this app! Chineseskill is a game-based and structured curriculum-optimized software for English-speakers who are beginning to learn Chinese. It offers compartmentalized contents designed for studying in short amounts of time, and the multiple test modes that strengthen memorization and personalized learning are interesting. The topics vary from Chinese basics such as greetings and Introductions, shopping, travel, Chinese food, and Chinese games to friends and social life.
3 Art Of Chinese
This app released by Taiwan Knowledge Bank Co., Ltd. won the Taipei International Digital Contact Awards in 2012, and it helps you learn Chinese characters and with great fun. Art of Chinese contains three parts: find, learn and practice. First, you will find the connection part of Chinese characters from a painting, then you will learn the meaning, pronunciation, phrases, stroke order and origin. Finally, you can quickly review and try to match the Chinese characters to their English meaning.
4. Chinese Sound
A pronunciation assistance app released by Shanghai HanSheng Info-Tech Co. Ltd., Chinese Sound helps Chinese instructors teach pronunciation and helps Chinese learners practice pronunciation. It supports English, Korean, and Chinese systems and is appropriate for beginning Chinese learners who can use pinyin to develop a solid foundation in Chinese. However, it is also useful for advanced Chinese learners and international Chinese teachers who can use it in the classroom as a teaching tool to teach. Overall, it is a helpful tool for practicing pronunciation.
This app is also released by Hansheng Info-Tech Co. Ltd. and provides three learning levels: elementary, intermediate and advanced. The courses are based on the daily life of an American named John and his family living in Shanghai. It takes the learner through a variety of real-life situations, for example, such as self-introduction, expressing gratitude, learning how to check out at a store, ordering for takeout, and welcoming guests. The degree of difficulty for learning will increase gradually along with the progress of the courses.
The elementary course contains 15 lessons, and each lesson consists of five modules: text (FLASH), new words, knowledge points, quiz, and extensive reading. Hello Daily, based on the high-frequency vocabulary in the HSK exam, connects official exam data with the study reports from the Hansheng user system backstage, and figures out the daily vocabulary and knowledge points which are most necessary for Chinese language learners. Upon completing the elementary course, you can reach the HSK 3 level.