For what reason to learn from watching TV? Whether it's your priority learning resource or just complementary to taking classes, watching Chinese TV Show provides an abundant source of native Chinese practice. Especially if you can find something funny and interesting to watch, your brain will absorb it in a more efficient way. And today I'll recommend the 5 most popular shows among the Chinese fans, which cover a wide range from music show, game show to reality show. And I'm sure you can find something interests you to get a good laugh and learn Chinese at the same time.
1. 奔跑吧兄弟 (bēn pǎo ba xiōng dì) Hurry Up, Brother!
IQIYI: http://www.iqiyi.com/a_19rrhc0alp.html?vfm=2008_aldbd
Hurry Up, Brother is definitely one of the hottest reality game show among Chinese people. It is also called the Chinese version of a popular Korean show, Running Man, which has been gaining popularity since its first launch in 2014. With a mission to complete each time and a race to win within a limited time, the audience will always find themselves laughing out loud and worrying at the same time. If you enjoy reality shows and want to relax by watching TV, this is definitely a show of great combination to practice your listening skills and also get a good laugh.
2. 我是歌手 (wǒ shì gē shǒu) I am a Singer
Hunan TV: http://www.hunantv.com/v/1/103887/index.html#
This is so far the hottest music reality show/competition in China. Many of you probably are already aware how Chinese people love entertainment music shows and 'I am a Singer' is the newest of these that attract lots of audiences. Shows like this can definitely test your Chinese listening level and enjoy beautiful music at the same time. What's more, if you really like the melody, you can even find the lyrics and learn to sing with it.
3. 爱上超模 (ài shàng chāo mó) iSupermodel
http://www.iqiyi.com/zongyi/ascm.html#vfrm=2-3-0-1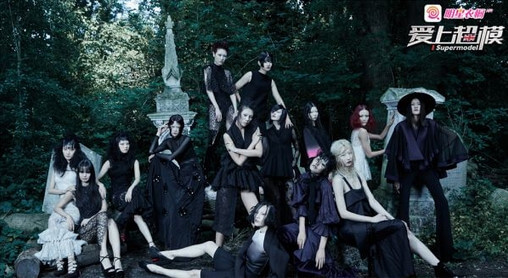 If you've never heard of iSupermodel, it is exactly what you can see in America's Next Top Model reality show. Just like its twin sister, by watching the iSupermodel, you get the same drama too, so it's quite easy to follow. What attracts the audiences most is that these 14 Chinese models travel to Australia to win prizes and fame through a lot of competitions, just like in America's Next Top Model. And each week, one or two models are knocked out and sent back to China. Each week after difficult and often hilarious challenges, the well designed drama will keep you hooked, even if you don't understand exactly what they're saying.
4. 你正常吗? (nǐ zhèng cháng ma?) Are you Normal?
http://v.qq.com/detail/1/11173.html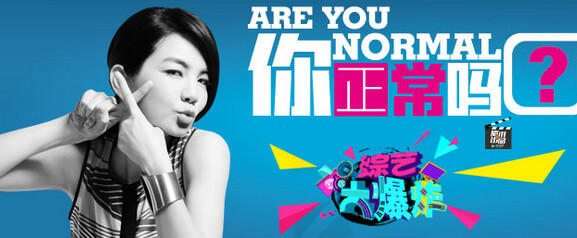 One Chinese star works alongside members of the audience to answer 8 questions. The answers of these questions have already been chosen by online users, so it's a game of chance. If the participants answer is the same as the netizen's, then they win. As name of the show has already attracted a lot of curious viewers, the show itself will not disappoint you.
5. 快乐大本营" (kuài lè dà běn yíng) Happy Camp
http://www.mgtv.com/v/1/1/index.html
Hosted by 5 hilarious hosts each with his/her personal style, Happy Camp is regarded as the most popular game/talk show for almost 2 decades! And the audiences cover all ages and all the region in mainland China. The cheesy-ness of the show to be amusing and endearing will get you involved and made you WANT to know what was going on. You will find yourself reading along with the subtitles and desperately trying to work out what happened that made them laugh so much! This show has proved to be a friendly guide to help a lot Chinese learners to watch a game show in a language they are comfortable with. Still got questions? Contact us and let our teachers help you now!