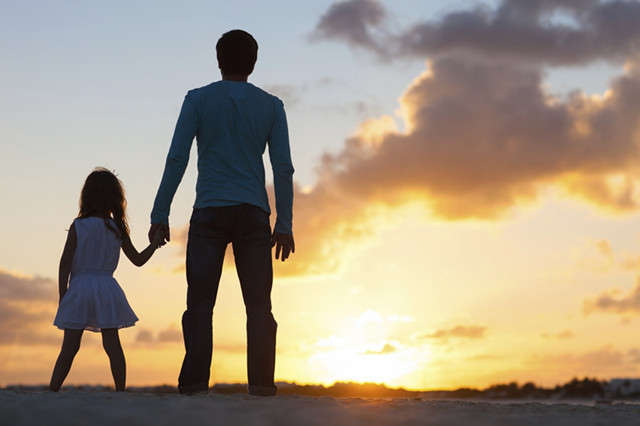 Father's Day (父亲节-fu qin jie) is the third Sunday in June, this year Father's Day falls on June the 18th, a day to thank all of the grate fathers of the world. There are 52 countries who celebrate Father's day, although it is not officiated by the government, Chinese people celebrate it every year, because it is a kind of traditional ethic which is to respect elderly and our parents.
There are some useful Chinese vocabulary and phrases to celebrate Father's Day:
Father's Day (父亲节—fù qīn jié)
Father (父亲—fù qīn)
Dad (爸爸—bà ba)
Happy Father's Day(父亲节快乐—fù qīn jié kuài lè)
Gift(礼物—lǐ wù)
Greeting card(贺卡—hè kǎ)
I love you, Dad.(我爱你,爸爸—wǒ ài nǐ ,bà ba)
Here are some questions:
nǐ zěn me ɡuò fù qīn jié ?
你怎么过父亲节?
How do you celebrate Father's day?
nǐ xiǎng sóng bà ba shé me lǐ wù ?
你想送爸爸什么礼物?
What gift would you like to give to your father?
sóng tā yī tiáo lǐng dài?yī kuài shǒu biǎo?zì jǐ gěi bà ba zuó yī dùn fàn ?
送他一条领带?一块手表?自己给爸爸做一顿饭?
Give him a tie? a watch? Or prepare him a meal by myself?
Whatever you do, your father will like it!
To have a deeper understanding of the meaning of Father's day, let's listen what the famous Chinese writers said:
fù ài shì chén mó de ,rú guǒ nǐ gǎn jué dào le nà jiù bú shì fù ài le ! —Bīng xīn
父爱是沉默的,如果你感觉到了那就不是父爱了! —冰心
Fatherly love is silent, and if you feel it, it is not fatherly love!
kǒng jù shí ,fù ài shì yī kuài tà jiǎo de shí ;hēi àn shí ,fù ài shì yī zhǎn zhào míng de dēng ;kū jié shí ,fù ài shì yī wān shēng mìng zhī shuǐ ;nǔ lì shí ,fù ài shì jīng shén shàng de zhī zhù ;chéng gōng shí ,fù ài yòu shì gǔ lì yǔ jǐng zhōng 。 —xiāng gǎng zhù míng zuó jiā Liáng Fèng yí
恐惧时,父爱是一块踏脚的石;黑暗时,父爱是一盏照明的灯;枯竭时,父爱是一湾生命之水;努力时,父爱是精神上的支柱;成功时,父爱又是鼓励与警钟。 —香港著名作家梁凤仪
When you feel fear, father is a stepping stone; In the darkness, father's love is a lamp; when you feel exhausted, father is a bay water for life; when you are hard working, father is the spiritual pillar; when you are successful, father is to encourage and alarm. - Liang Fengyi, a famous writer in Hongkong
So what would you do on this father's day? Leave your comment and share your story with us! If you want to learn more Chinese, here to book a free trial class and learn with our native Chinese teachers!