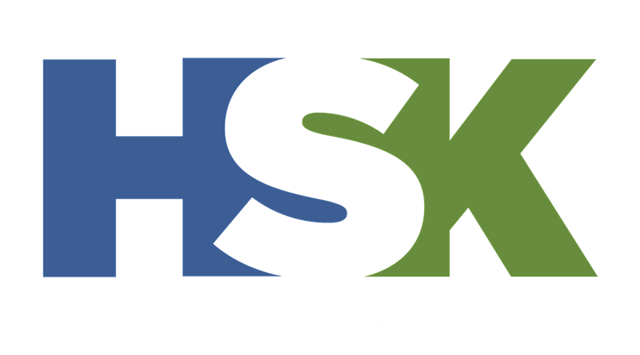 The HSK Level 6 test assesses test takers' abilities to use Chinese in their everyday life. It is the counterpart of the level 5 of the Chinese Language Proficiency Scales for Speakers of Other Languages and the C2 level of the Common European Framework of Reference (CEF). Test takers who are able to pass the HSK 6 can easily comprehend written and spoken information in Chinese and can effectively express themselves in Chinese, both orally and on paper.
The Basics of HSK Level 6
Whether you're just preparing to take level 6 of the HSK or if you feel you're ready but still lack of certain skills to answer all the questions, I'll give you some advice! The truth is once you enter the high level of Chinese learning, the most important thing is no longer grammar or vocabulary, but to be sure to understand both formal and informal Chinese in all kinds of contexts and on all kinds of topics. In order to achieve this goal, we still need to start from the fundamentals but with different strategies.
Most HSK test takers use alphabetical vocabulary lists, which don't work well. How are you going to remember all the words that start with "shi" in one day? Instead, a better method to accumulate vocabulary is to categorize words by topics, such as sports, hobbies, daily schedule, working arrangement, etc. The idea is to start with a vocabulary tree, which means to start from a single word so as to know a lot more.
Grammar
HSK 6 test takers already have a solid basis of Chinese grammar, yet and a comprehensive grammar book can give you something more. I recommend A Practical Chinese Grammar for Foreigners (Revised edition, Beijing Language and Culture University Press). This book is written in Chinese and English. Not only fundamental grammar rules are explained in a concise and comprehensible way, but also numerous example sentences and tables are provided to highlight the classification and functions of words, phrases and sentences.
Learn the strategy
Too many students register for the HSK but don't have a strategy for the test. If you go into the test center without a plan, you'll not only be more likely to fail but you'll go through the problems more slowly. For each section, you should deal with different types of questions with different methods. For example, in order to tackle the section on Chinese synonyms, 1700 Groups of Frequently Used Chinese Synonyms (Beijing Language and Culture University Press) will definitely help you clear up confusion. There are 1718 pairs (among which there are 80 groups of 3 words) of commonly used Chinese words and expressions that foreign students often misuse, such as '办法-方法', '向-对', '过-了', '突然-忽然', '会-能', '正,在-正在', etc. Chinese people do not have problems with these words and expressions, but foreigners are often confused and frustrated by them. Only after they understand the similarities and differences between these words and expressions do learners perform the HSK 6 test with no problem.
Practice
Once you know everything you need to do, all that's left is practice. Do as many module tests as you can. And put what you've learned into action and see just how easy the HSK 6 can be! If you need Chinese teachers to help you with HSK 6 preparation, here to contact!