To mark the coming Spring Festival and the close of another successful year, the entire team at Hanbridge recently spent a wonderful evening celebrating together.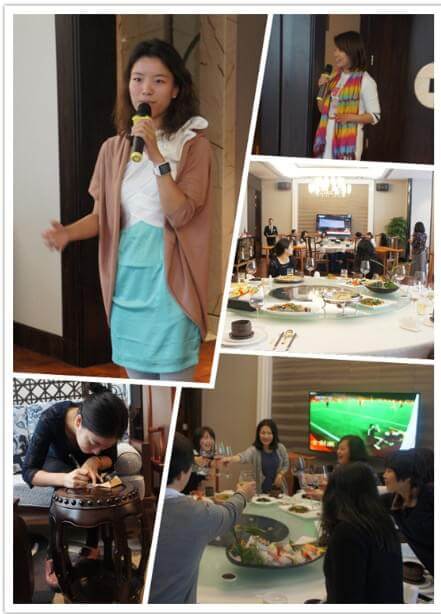 Playing mahjong and fielding reports from each department about the year's successes and accomplishments provided a great warm up for a delicious seafood dinner.
Even more fun was in store as the Hanbridge team spent time singing karaoke together. Everyone agreed that the highlight of the night was the dancing provided by Doris, a member of Hanbridge's teaching staff.
The evening was just another reminder of much we have to be thankful for.  We have good friends, great colleagues and wonderful clients and students.  We are refreshed and committed to making Hanbridge the best place to learn Chinese.


Happy New Year!