I believe most of you guys have enjoyed our free mandarin lesson in the group for almost half a year. I am glad that it can be helpful. But there is one problem we haven't solved yet, that is all the group members are in different levels, so it's impossible to made the content suit for everyone's needs. So, we want to try something new to fix this. We began to set new groups for several topics, if you interested with those topics, and you are free when the class is launched, then you can sign in! For start, we set 4 topics below, you can check out the topic and class time, those class will be finished in one month, one lesson per week, and you can learn all of this for just ¥100!

How it is works, please follow the steps in the following picture: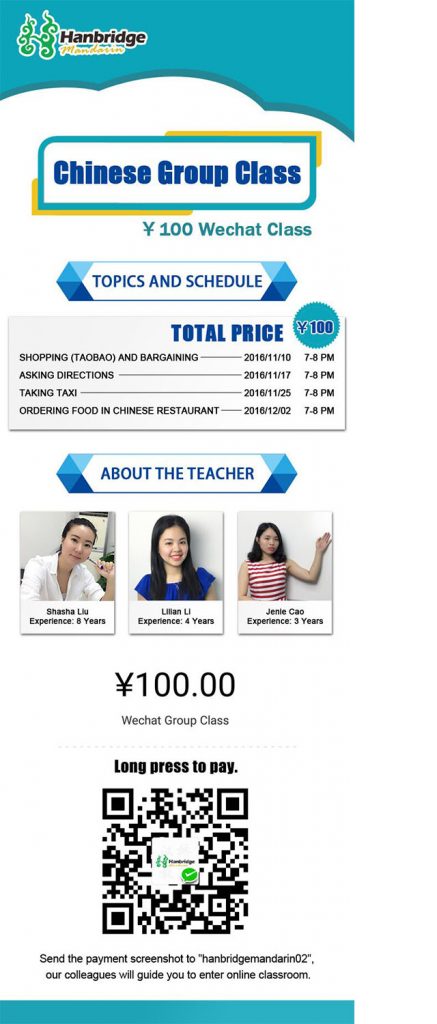 Please share this with your friends, maybe you guys can learn something new together!