中国春节起源于商朝(公元前17至前11世纪),至今已有四千多年历史。中国春节又名农历新年,作为传统中国节日之一,春节是中国人最盛大、最重要的节日。春节与西方的圣诞节类似,是全家相聚的日子。
Originating during the Shang Dynasty (about 17th - 11th century BC), the Chinese Spring Festival has more than 4,000 years of history. It also called the Lunar New Year, which is the grandest and the most important festival for Chinese people. Spring Festival is also the time for entire families to get together, which is similar to Christmas Day for Christians. 
2016年1月16日汉桥教育和泰格公寓合作,一起在泰格公寓内组织了一场以"中国春节"为主题的欢乐活动。旨在带领外国朋友,体验中国春节文化,一起欢庆新年。春节是传统节日中最受重视的节日,汉桥的老师带领着外国朋友们一起亲手体验写春联,画京剧脸谱和剪窗花等最具中国文化底蕴的庆祝形式。

On January 16, Hanbridge Mandarin Language School held a Chinese Spring Festival-themed evening of fun at Fraser Place in Shekou, a luxury apartment and residential hotel. The event introduced participants to the ways in which the Chinese celebrate Spring Festival. Spring Festival is the most important traditional holiday in China, and Hanbridge Mandarin teachers led activities such as writing couplets about Spring Festival, drawing Chinese opera masks, and making Chinese paper cut art.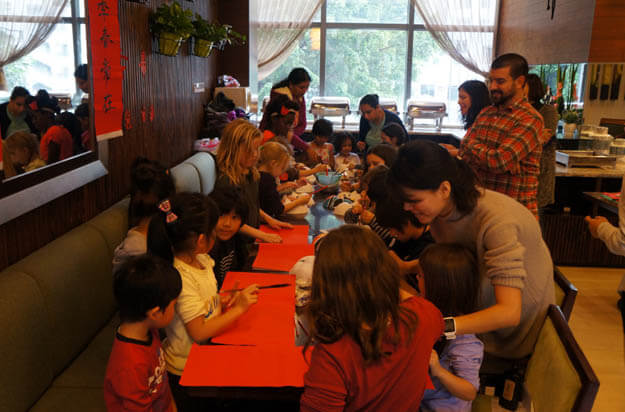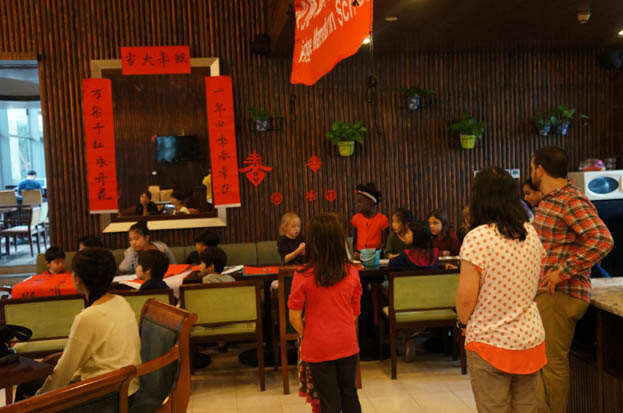 春联,是为了庆祝新春佳节所作的对联,其内容多系表示对新年新岁的美好向往和祝福。过春节,大家都会把春联贴在门上。外国朋友们跟着汉桥老师一笔一划认真写着对联,你瞧,他们写的可是有模有样的。

Spring Festival couplets are written to express hopes and blessings for the New Year. Then, people attach them to their front door.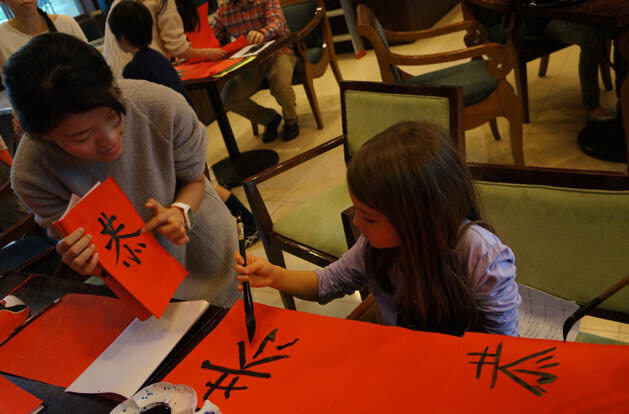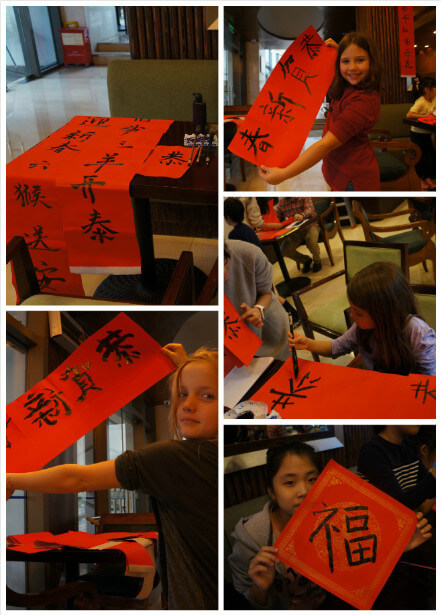 贴窗花是古老的汉族节日习俗,新春佳节时,中国许多地区的人们喜欢在窗户上贴上各种剪纸窗花。窗花不仅烘托了喜庆的节日气氛,而且也为人们带来了美的享受。

Cut paper art is an ancient Han custom, usually done for festivals. So before Spring Festival all across China people make or buy the intricate pieces of art to put in their windows. Red cut paper is particularly connected to the Spring Festival tradition.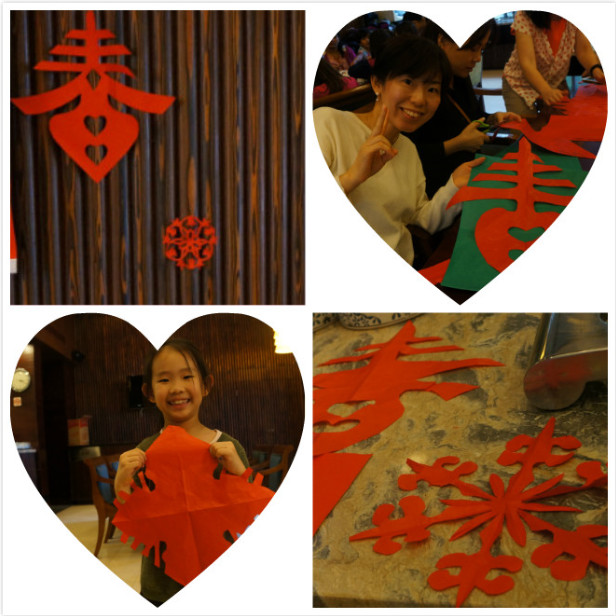 最让孩子们着迷的是画脸谱,他们的童趣和创意,让每个脸谱都各具特色,赏心悦目。

Children are especially fascinated by the traditional Chinese opera masks and enjoy drawing and coloring them for Spring Festival. It is a chance for kids to be creative and make unique designs for everyone to enjoy.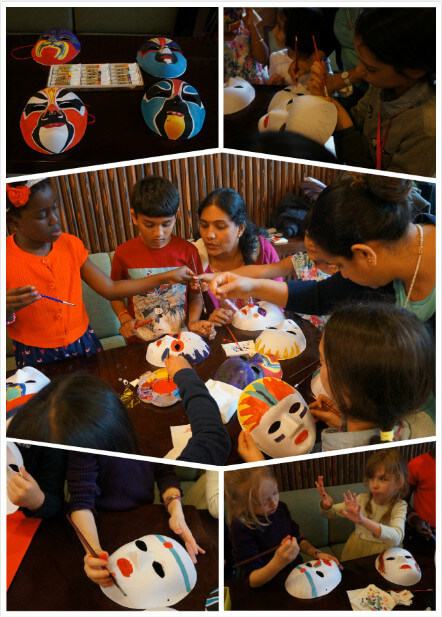 这次活动最大的特色就是参与的外国朋友亲手做一份春节礼物,然后通过抽签的形式,跟现场所有朋友互换礼物,向大家传达新年的祝福。这不仅仅是一场交换礼物的派对,更是一次中外文化交流的盛宴,大家不仅收获了礼物,也再次体验了中国文化的魅力。

A nice feature of the Hanbridge Mandarin-sponsored activity is that participants got the chance to make a Spring Festival gift, and then through drawing a number, exchanged gifts with each other. It was a fun way to wish each other Happy Chinese New Year and send blessings to everyone. But the point of the getting together really is not I just to exchange gifts but to experience the charm of Chinese culture.