The 3rd Shenzhen Intl. Chess Tournament will open soon in 2 weeks.
The People Daily released the news about the Chess game yesterday and Shenzhen Daily promoted the game for the second time this morning. It shows that Shenzhen Government and Medias paid much attention to this chess game.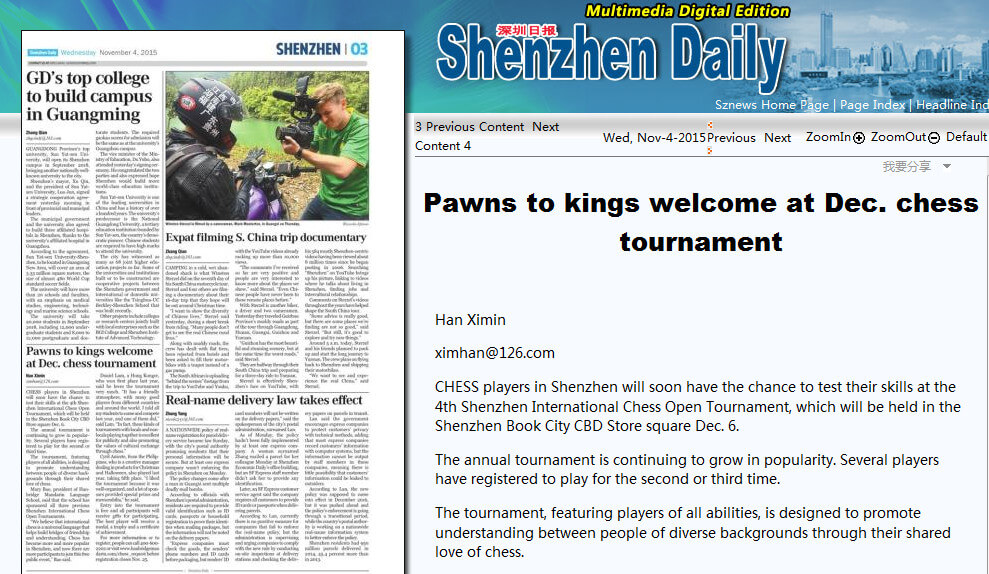 Don't hesitate to sign up now!
Many players have already signed up for the game. Everyone is welcome and no limited for the level. The deadline for registration is Nov 25th, 2014 and just few places left. Don't hesitate to sign up now!