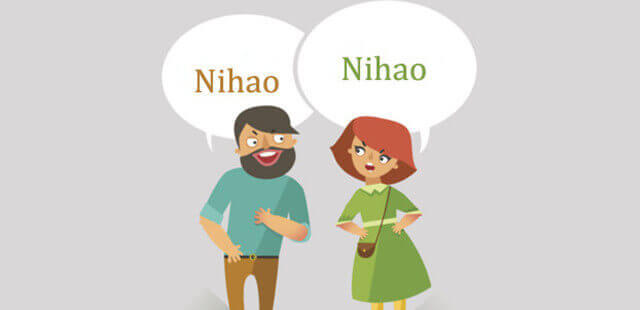 Chinese is believed as the most difficult language to learn in the world, no matter its phonetics, characters or grammars. However, with the widespread of Chinese culture, thousands of people are learning Mandarin and looking for some easy ways to handle it. Do you also regard Mandarin as a hard nut to crack? Never mind, provided that you learn it with a proper attitude, you could gain the harvest beyond your expectations.
Then let's see some basic steps for to learn Mandarin, which are actually suitable for any kinds of language learning.
Step one:
To build a strong mindset.
There will be nothing impossible if you put your heart into something, which is the same with learning Chinese. Even though you may have been told that learning Mandarin is difficult, just please put it out of your mind. In fact that the Intelligence is usually not the decisive factor for learning. With persistently effort and persistence, you could do even better than those who seemed cleverer.
Step two:
To find the motivation of your learning.
Assuming that you plan to work or study in China, which will stimulate you to learn Chinese at first so as to connect the language to your work and study. Or here is another situation as a foreign company manager in China, it's better to learn some business Chinese vocabularies and sentences patterns for better communication with your colleagues and clients. In addition, the specific Chinese also varies in the industries you work in. Regardless of your roles and positions, there are many Chinese materials and resources for varied careers and jobs available from different sides.
Step three:
To  find your own learning style as an individual.
It seems some prefer to learn a language on their own from books, videos or other resources. While others would rather take one-on-one lessons with a tutor or in a group class with other learners. What works best for you? To realize the learning styles of yourself will help you learn Chinese well.
Regardless of what your current situation is, no matter what route you will take, one major element will always be the action. As the saying goes, a journey begins with the first step. Following the footprints on the journey, there will be flowers bursting into bloom surrounding you at the destination.
Would you like to try to learn Chinese with the private tutor? Book a free trial class here and let our teachers help you now!