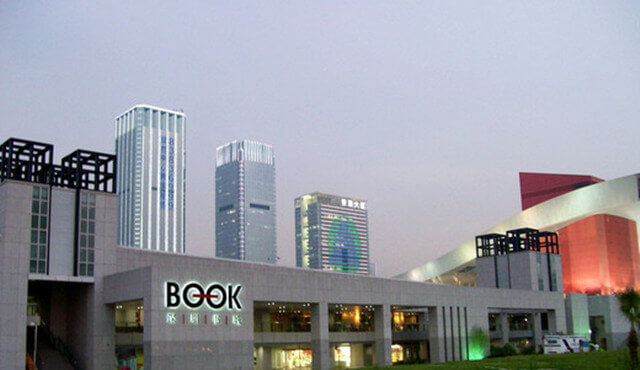 John is 25 years old American has no Mandarin basics, and he is planning to travel to China to learn Mandarin. He needs some suggestions for universities or programs to go through.
I know John is not the only person who has such problem. Therefore, in this article I'll tell you how to choose the best place to learn Mandarin in China. If you couldn't come to China, then check out the best place to learn Chinese online.
Question 1: Study Chinese in Universities or Language Training Institution?
Some Chinese universities indeed launch Chinese courses, including some famous language universities. Actually, some of our students also study Chinese in universities. It is little surprise, isn't it?
Andrew who studied Business Chinese in Shenzhen universities told me that Chinese language he had learnt in universities actually is limited and theoretical. Moreover, there are many students in a class that his teacher couldn't focus on everyone.
Language training institution is aim to improve your Chinese in an easy and fast way. Generally speaking, training institution would offer one-to-one privacy class and group class. Teachers focus on you! Teacher will supply a tailored study plan for you which can make your Chinese learning more efficient.
Result: Language Training Institution is recommended!
Question 2: What City is best for Learning Mandarin in China?
Beijing is the capital of China and Shanghai is the financial center, then which cities should you choose? My answer is neither Beijing nor Shanghai. Both of these two cities are too chaotic, serious air pollution and many foreigners.
Your best city choice is Shenzhen!
Why Shenzhen is the best place to learn Chinese in China.
1. It's the 3rd city in China, near Hong Kong that it's very prosperity and offers many job opportunities for foreigners.
2. The dialect of Shenzhen is Cantonese but Shenzhen is a city of migrants that actually here people chat in standard Mandarin.
3. Unlike Beijing, the air quality in Shenzhen is quite good. Shenzhen is a relatively clean and not too polluted coastal city.
4. Not too many foreigners so that you can practice Chinese as much as possible.
5. Meet people around China and taste a variety of food.
Question 3: Which Language Training Institution to Learn Chinese in Shenzhen?
There are several Chinese language training institutions in Shenzhen, most of Chinese learners recommend Hanbridge Mandarin.
Reasons why Hanbridge Mandarin is recommended:
Trustworthy: Hanbridge Mandarin is specializes in Mandarin language education for over ten years.
Professional: All the teachers are experienced with more than 3 years teaching experience, and they got bachelor or master degree from linguistics.
Custom-tailor: Our teachers focus on you. We'll custom a study plan for you basic on your Chinese level and learning intent.
Variety of activities: You can join all of our activities like go hiking, make dumplings, make lanterns etc.
Superior geographic location: Hanbridge Mandarin's headquarter is located in high-tech part, Nanshan district, the downtown of Shenzhen.
Chinese learning won't be interrupted: Some students just able to stay a few months in China that they may be afraid of their study will be interrupted. No worries. After you return home, you can continue to learn Chinese online with our teacher in virtual classroom, the same teacher and almost the same class environment.
Please note: Since Hanbridge Mandarin offers high quality teaching service, the charge is a little expensive. But it's worth it!! If you are not sure whether it worth to be Hanbridge Mandarin's student or not, then take a FREE trial lesson first, click here to apply now!
PS: Hanbridge Mandarin is holding 2016 Chinese Summer Camp which is a good opportunity for children to immerse themselves in Chinese during the summer. In Summer Camp, kids not only learn Mandarin and Chinese culture from professional Chinese teacher, but also take part in various interesting activities like play table tennis. Apply now!