Hanbridge Mandarin Chinese Language Immersion Course is the fastest path to learn perfect Mandarin. Our Chinese language immersion program is designed to accelerate the learning curve with lessons that are dynamic as well as fun.
Our immersion instructors employ a variety of teaching techniques, including multi-media, role playing, games, and real world activities to provide a combination that is designed geared to swiftly cultivate confidence and fluency.
Fernanda, one of our recent immersion students, stated that cooking class was her favorite.
Take a look at this video of Fernanda and her teacher buying ingredients for a meal. 
Fernanda then learned to make two famous Chinese dishes:
spicy diced chicken with peanuts and tomato and egg noodles.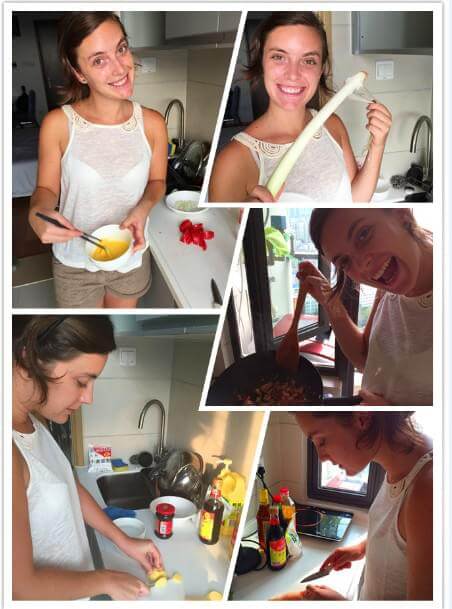 How about a taste?
Do you want to learn Chinese language in China? Come and join our Chinese language immersion course in Shenzhen China. At Hanbridge, we'd love to help you improve your General Mandarin. Contact us to today to schedule a free trial lesson.