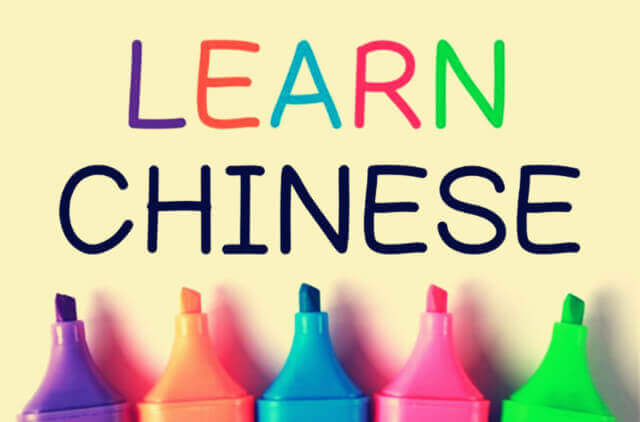 How long does it take to learn Chinese? The answer is, "It really depends." Some people take a few years to gain fluency in Chinese; some spend their whole lifetime to learn Chinese. But as long as you devote enough effort to it, I believe you can become fluent in Chinese like a native speaker.
Judging from among the students I have taught – with a range of ages and nationalities – normally it takes a native English speaker 3 to 7 years' study to fluently conduct a typical conversation in Mandarin with a Chinese person.
One of my students took an Chinese intensive course in China, 4 hours a day and 5 days a week. A year later he was able to communicate with us totally in Chinese. He can speak his opinion without hesitation, but for some deep topics like political news it is still difficult for him.
We divide Chinese into different groups based on difficulty, ranging from Level 1 to Level 6. Here are the details for each level. (Test your Chinese level right now!)
Level 1: requires 60 hours class study with a native Chinese teacher. At this level, you'll master 150 Chinese words, and you can understand some simple daily expressions like greetings, asking directions, ordering food, making phone calls and so forth. Also, you'll know numbers and RMB (Chinese currency).
Level 2: requires 60 hours class study with a native Chinese teacher. After mastering 300 Chinese words, you can understand some simple, short sentences and catch the important words in some long sentences. In addition, you can express your wants and needs on your own. Study topics include hobbies, weather, haircut/massage, transportation, hospital/pharmacy, etc.
Level 3: requires 80 hours class study with a native Chinese teacher. If you reached level 3, you can conduct daily conversation with Chinese people and express your needs clearly. In addition, you can read some simple characters; your vocabulary has reached 600. The study contents include banking business, traveling, living environment, Chinese festivals, apologies, fitness, and entertainment.
Level 4: requires 100 hours class study with a native Chinese teacher. In this phase, you need to master the required 1200 words of HSK4. You can write some complex sentences on your own. Further, you can read and understand some simple slogans, news headlines and write email in Chinese. You'll study topics such as laundry, asking for help, visiting family, complaints and suggestions, etc.
Level 5: requires 100 hours class study with a native Chinese teacher. In addition to studying Chinese in class, you also need to experience Chinese culture. You'll learn how to express your opinions and suggestions in different contexts. After completing this level, you will be able to fluently discuss a variety of social issues like education, environment, and employment. Your vocabulary level will be equivalent to HSK5 in mastering 2400 Chinese words.
Level 6: requires more than 60 hours class study with a native Chinese teacher. Since daily communication with Chinese people has been a "piece of cake" up to now, you can choose to study what you are keen on or a special course that related to your work.
All in all, language study is time- and energy-consuming work. With the development of science and economy, language is growing as well, since new words are introduced into the language. China "netizens" have invented many "hit words" on the Internet which will be difficult for foreigners to understand without knowing Chinese culture. Thus, Chinese study is a lifetime of work for anyone who wants to take this challenge. But taking it step-by-step and day-by-day your efforts will pay off! If you want to learn Chinese with native Chinese teachers, you can sign up and book a free trial class now!